Products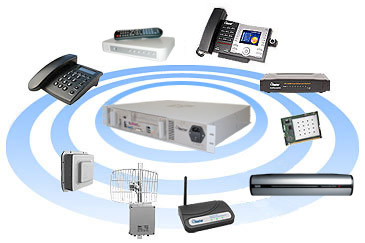 SysMaster's VoIP/Voice, IPTV/Video, and Wireless/Data products enable traditional and emerging service providers to build modern telecom infrastructure and offer real-time voice, video and data services to subscribers.
| | | | | |
| --- | --- | --- | --- | --- |
| SysMaster's VoIP products enable the transportation of voice traffic over the Internet thereby reducing infrastructure costs. Providers pass some of the savings in the form of more competitive rates to subscribers, resulting in a win-win business proposition. | | SysMaster's IPTV products enable the transportation of audio and video streams over the Internet. The technology enables providers to effectively compete with cable operators for a share of the lucrative TV services market. | | SysMaster's Wireless products enable the deployment of wireless networks with extended coverage (e.g. networks that cover resorts, cities, or metropolitan areas). Such networks allow providers to satisfy the growing demand for mobile access services. |
To learn more about SysMaster's products, please click on the corresponding section above. Or if you prefer, you can Call Us today or send us a message.